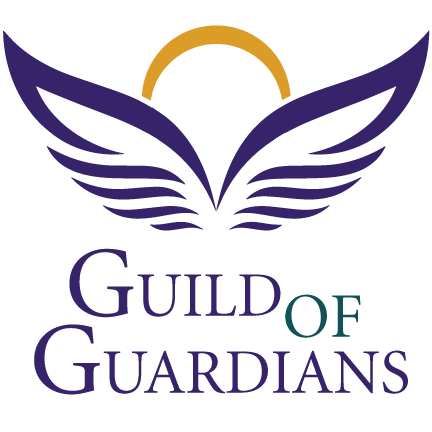 "Amen I say to you whatever you did for one of these least brothers of mine, you did for me." Matthew 25:40
As Catholics, we are called to fulfill the Gospel teachings through acts of kindness, selflessness, mercy and generosity. Through the mission of Catholic Charities of the Diocese of Altoona-Johnstown we have a powerful opportunity to answer this call.
The Guild of Guardians is a society of benefactors that serve as guardian angels to Catholic Charities of the Altoona- Johnstown Diocese. Guild members will pledge to contribute a minimum of $1,000 over the course of each year. Gifts can be made on a monthly, quarterly, bi-annual or annual basis. These gifts are unrestricted and support the most critical needs of those served by Catholic Charities.
Membership in the Guild of Guardians enables Catholic Charities to provide a holistic combination of social services including life skills education, counseling and family stabilization through Emergency Financial Assistance. These programs remove barriers to self-sufficiency and wholeness. Our services are tailored to the unique circumstances of the people we serve.
The support of the Guild of Guardians irreplaceable to Catholic Charities. The ongoing commitment of the Guild of Guardians allows Catholic Charities to consistently provide counsel, guidance and support in our communities.
Catholic Charities relies on the generosity of parishioners within our Diocese to keep its doors open to all those who need help and hope. I am hopeful that you will consider this opportunity to support our efforts with a commitment to the Guild of Guardians.
When we come together to help those most vulnerable, we do the work of Christ. As a member of the Guild of Guardians you will receive a Guardian Angel prayer card and an acknowledgement and gratitude for your tax-deductible gift.
There are two ways to join.
To submit your membership form and payment via mail, click HERE to download the form, fill it out and mail it, along with your check, to the address listed on the form. Please note: you do not have to click on the JOIN button below if you choose to join this way.
To set up recurring payment via PayPal, select your payment frequency option and click the appropriate JOIN button.


| | | | |
| --- | --- | --- | --- |
| Annually | Biannual | Quarterly | Monthly |
| | | | |