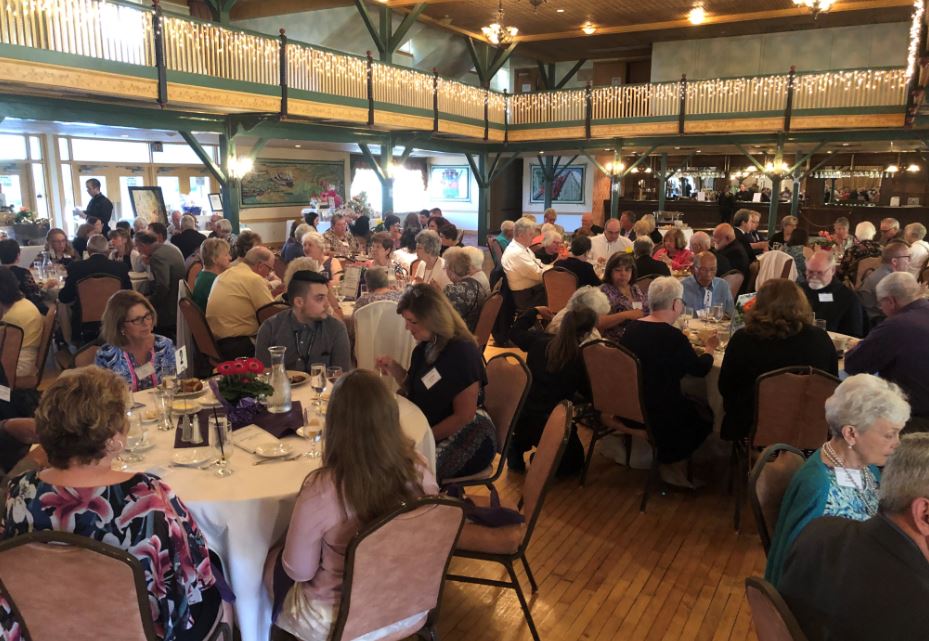 Jun 17, 2019
Annual Recognition Dinner Honors Awardees
Catholic Charities Annual Recognition Dinner was held Thursday, June 6, 2019 at The Casino at Lakemont. It was a wonderful affair where friends, family and members of the community came together to recognize this year's award winners.
"Amen I say to you whatever you did for one of these least brothers of mine, you did for me." Matthew 25:40
Catholic Charities also gathers to honor and acknowledge loyal donors and friends who provide financial support for the mission of giving a hand up to neighbors in need.
Congratulations again to all our winners, and thank you to our sponsors, donors and attendees of this annual celebration!
Winners of the 2019 Msgr. William M. Griffin Humanitarian Award were: Larry & Lynne Crone, Leona George, Janet Haner and Roxanne Newcomer.
Winners of the 2019 Mathew 25 Youth Humanitarian Award were: Sarah Farabaugh from Bishop Carroll Catholic High School, Seth Richardson and Ben Wechtenhiser, both from Forest Hills High School, Brendan Veney from Greater Johnstown High School, and Emma York from Windber Area High School.
Pictures from the evening