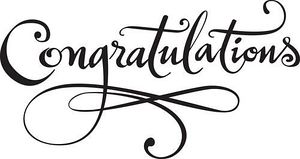 Apr 29, 2022
Congratulations 2022 Award Winners
The Mission of Catholic Charities is to provide service to those in need, to advocate for justice, to encourage all Catholics and all people to live justly and care for the poor in our local communities. Annually, Catholic Charities encourage parishes and schools to nominate worthy candidates who embody the mission of Catholic Charities for recognition.
We are proud to announce the two students chosen for the 2022 Matthew 25 Youth Humanitarian Award:
Alexis Ditosti, a member of Our Lady of the Alleghenies Parish in Lilly and a senior at Bishop Carroll Catholic High School.
Madeline Waibel, a member of Saint Michael the Archangel in Hollidaysburg and a senior at Hollidaysburg Area Senior High School.
And for the Outstanding Parish Volunteer Award:
Kathleen Bumbernick, a parishioner of Saint John Gualbert Cathedral in Johnstown.
Katie Sherwood, a parishioner of Saint Thomas Aquinas Parish in Ashville.
Please consider attending the dinner to honor the recipients at the Catholic Charities dinner on Wednesday, June 1, 2022, at the Blair County Convention Center. To order tickets, support the event with a sponsorship, and provide a congratulatory ad please refer to the Annual Recognition Dinner 2022 Sponsorship Form. Inquires can be emailed to coconnor@dioceseaj.org or call the Blair County office at (814) 944-9388.