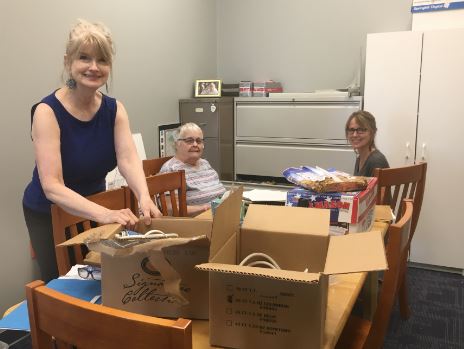 Jul 9, 2019
New Centre County Location Improves Accessibility
Catholic Charities has left the building! During the last week of June, Catholic Charities moved from its original Centre County office location in downtown Bellefonte to new space on the Benner Pike, in the same plaza as the new location for St. Vincent DePaul. Don't worry, we didn't even break a sweat thanks to the Knights of Columbus from Clinton and Centre Counties who were there to lend a helping hand.
While the new space is technically in State College, its central location between State College and Bellefonte improves accessibility for county residents.
The space is also better suited to the needs of clients. A larger waiting area and more private space for intake and counseling helps staff to provide an optimal experience with clients.
The new office address is 1300 Benner Pike, State College, PA 16801. The phone number remains the same: (814) 353-0502.