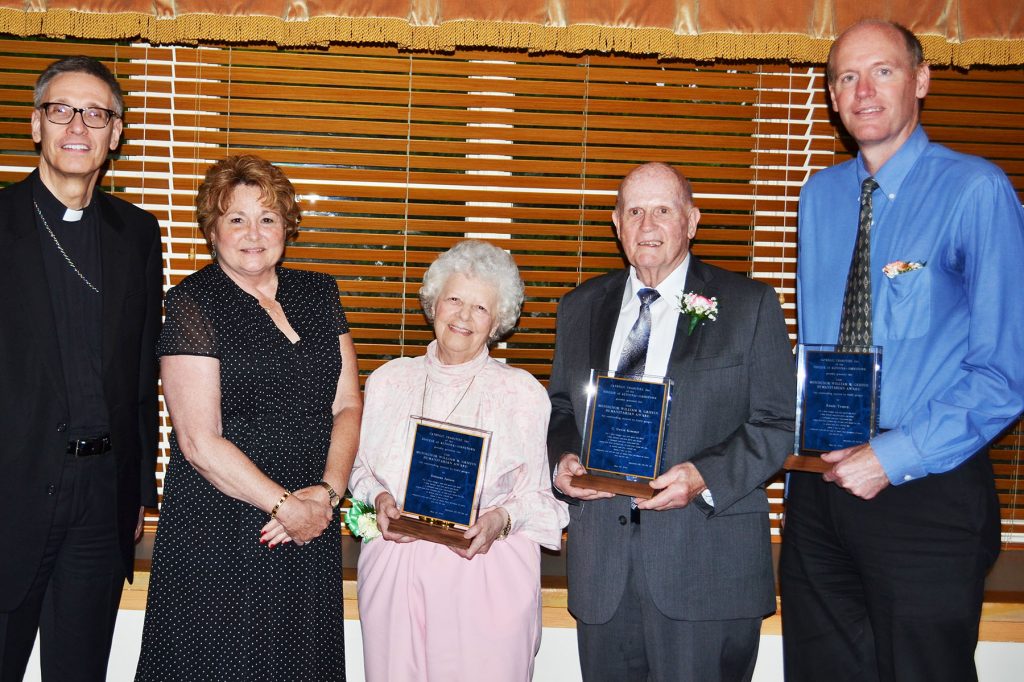 May 30, 2019
SAVE THE DATE: ANNUAL RECOGNITION DINNER
"Amen I say to you whatever you did for one of these least brothers of mine, you did for me."
Matthew 25:40
It's a privilege for Catholic Charities to gather with loyal donors and friends every year to celebrate individuals in our Diocese who are living this Gospel teaching.
Mark your calendar for this year's Annual Recognition Dinner and the presentation of the Msgr. William M. Griffin Humanitarian Award and the Matthew 25 Youth Humanitarian Award.
5:00 p.m. - 8:00 p.m., Thursday, June 6, 2019 at The Casino at Lakemont.
Tickets and sponsorships will be available soon. All proceeds from this wonderful event benefit the most vulnerable individuals and families in our eight-county area. If your business or family would like to sponsor portions of the evening or a table of awardees, contact event manager Ellen Konkle at 814-571-0576.
Congratulations to these awardees:
2019 Msgr. William M. Griffin Humanitarian Award:
2019 Mathew 25 Youth Humanitarian Award:
Sarah Farabaugh - Bishop Carroll Catholic High School
Seth Richardson - Forest Hills High School
Brendan Veney - Greater Johnstown High School
Ben Wechtenhiser - Forest Hills High School
Emma York - Windber Area High School