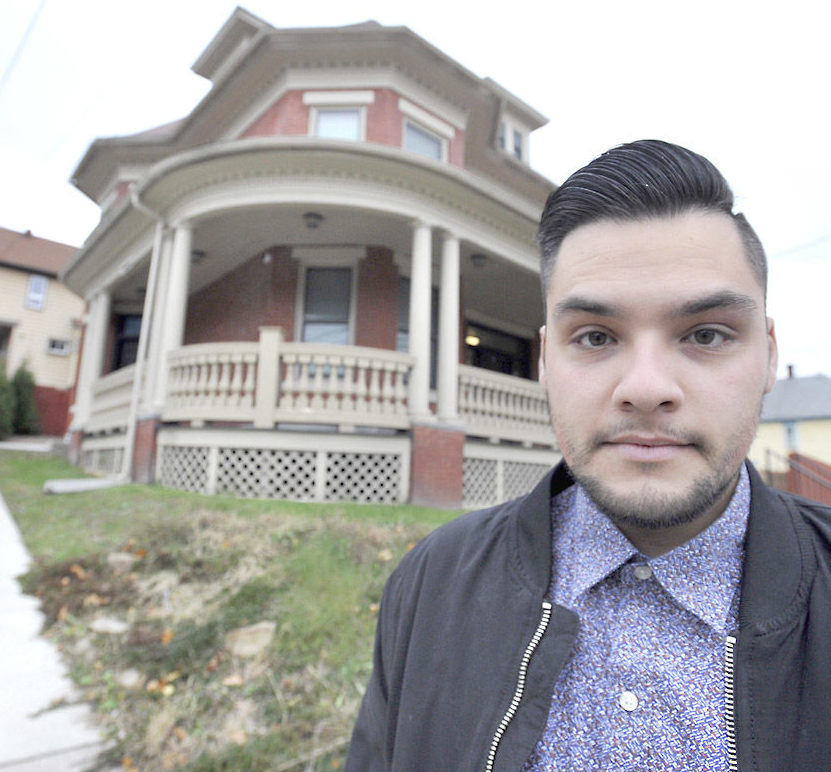 May 25, 2021
The Martha & Mary House Emergency Homeless Shelter: Uniquely Designed for Johnstown's Urban-Rural Dynamic
Image: Tribune Democrat
In 2017, when the topic of a homeless shelter was proposed by the housing resource stakeholders following the closure of the city's previous shelter, Catholic Charities staff and board of directors knew that they wanted to offer a different solution to an age-old problem. They knew that their commitment to giving helping and hope could make an impact. To forge ahead, they turned to the community for its input and its support.
These collaborative efforts resulted in a different kind of refuge for housing compromised individuals and families within Cambria County.
"To understand what makes it unique, first you need to understand what a 'cookie cutter' shelter looks like," says Jesse Trentini, program director of the Martha & Mary House. "There are a certain number of beds, and they are first come, first served. You line up after dinner and hope you have a bed to sleep in that night. Johnstown has a unique dynamic—this mix of urban and rural areas. So, when Catholic Charities got the contract for the shelter, we reached out to the community and asked, 'what is going to make this shelter most effective?'"
Community feedback, paired with extensive research on evidence-based programs, led to bylaws that create a unique type of support for Cambria County's vulnerable population.
· First, the facility serves emergency homeless with zero alternative options, referred to as Category 1 homeless.
· Second, the individual or family must be a resident of Cambria County, allowing the region to invest in the care of its own population.
· Third, applicants must agree to a background check. Individuals with a conviction of sex crimes or violent felonies are not eligible, to protect the other families staying in the shelter.
· And finally, coming to the shelter is a 30-day stop in a journey of forward momentum. Residents are immediately paired with a case worker who helps them form a plan to make kickstart this momentum.
The unique mission is not always popular, Trentini says. The shelter accepts all qualifying individuals and it is unapologetically focused on helping to fuel positive change.
"We tell people, 'We are providing you with a room, and food and connected resources. The rent you pay is in the form of compliance and motivation. You have to be willing to change, to actively look for housing, go to appointments, search for a job. We'll help make the roadmap, but you need to drive the car.' It can be polarizing. A lot of people like the structure, but others just want a safe place to stay and aren't ready to make changes."
In a service area where many are "one paycheck from homelessness," Trentini says that he has seen first-hand how fragile dependable housing can be, especially during COVID.
"Anybody can be homeless. Anyone. I've had doctors, nurses, professionals come through the door. That's what makes our program so individualized," he says. "We meet everyone where they are. Stability is so subjective. Everyone has a different end goal. For some, it's a white picket fence, for
others, it might be living and thriving with a family member. Helping each individual create a safe, sustainable process, that's the most important thing."